Dr. Lad -Ayurvedic Management of Chronic Disease ~ Bastyr
Saturday March 9, 2013 - Sunday March 10, 2013
Every patient is a living book. In this seminar you will explore how to read the pages of the book from an Ayurvedic approach. Dr. Lad brings more than 40 years of medical experience to his Ayurvedic clinical approach to several common, contemporary diseases: multiple sclerosis, irritable bowel syndrome, fibromyalgia, and rheumatoid arthritis. You will examine etiological factors (nidana), predispositions (prakruti and vikruti) and pathology (samprapti) for each, and then discuss Ayurvedic assessment and treatment in regard to each disorder.
March 9-10, Sat/Sun, Saturday 10:00 a.m. - 6:00pm, Sunday 9:30 a.m. - 3:00 p.m. Instructor: Vasant Lad 10 CEUs/PDAs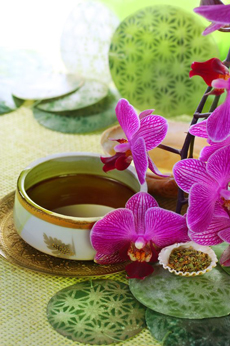 This seminar is oriented to health care providers from all backgrounds. Dr. Lad will lay the foundation for Ayurvedic assessment of disease by discussing evaluation of the three doshas (Vata, Pitta and Kapha), prakruti (constitution), and vikruti (current state of imbalance.), as well as present the means and skills with which you can better address your patient's disease. Dr. Lad will provide a unique integration of the fundamental Ayurvedic concepts of etiology, pathology, and treatment with the contemporary medical paradigm. This is also an opportunity for you to deepen your understanding of Ayurvedic clinical examination through clinical practicum. Explore and apply the principles of trividha pariksha (three-fold examination), asthavidha pariksha (eight-fold examination), and nidana panchakam (five clinical barometers). This seminar will go beyond books as the study of each pathology will include a live client where you will explore problem-based, client-centered application of the Ayurvedic approach to assessment and recommendations.
Although this seminar is designed for health care practitioners, the general public is welcome to attend and listen.
Upon completion of the seminar you will be able to:
Articulate the basic Ayurvedic concepts of disease and chikitsa (treatment)
Identify and discuss the basic components of Ayurvedic assessment of disease
Discuss Ayurvedic healing regimes used in the treatment of disease
Discuss the Ayurvedic perspective of multiple sclerosis and specify at least one Ayurvedic treatment used in MS
Discuss the Ayurvedic perspective of irritable bowel syndrome and specify at least one Ayurvedic treatment used in IBS
Discuss the Ayurvedic perspective of fibromyalgia and specify at least one Ayurvedic treatment used in fibromyalgia
Discuss the Ayurvedic perspective of arthritis and specify at least one Ayurvedic treatment used in arthritis
Vasant Lad, BAM&S, MASc, Ayurvedic Physician, graduated with a Bachelor of Ayurvedic Medicine and Surgery (BAMS) from the University of Pune, India, in 1968 and received a Master of Ayurvedic Science (MASc) in 1980 from Tilak Ayurved Mahavidyalaya, also in Pune. Dr. Lad brings a wealth of classroom and practical experience to the United States. A native of India, he served for three years as Medical Director of the Ayurveda Hospital in Pune and was Professor of Clinical Medicine at the Pune University College of Ayurvedic Medicine where he was an instructor for more than a decade. Dr. Lad's training includes the study of allopathic medicine and surgery. He founded the Ayurvedic Institute in Albuquerque, New Mexico in 1984 and currently is its Director and principal instructor. Dr. Lad is the author of several books and is respected throughout the world for his knowledge of Ayurveda.
Course Notes
Receive a discount: register by Feb 13
Location: Bastyr University Kenmore Campus, room 63. Bastyr University is housed in an older facility with fluctuating interior temperatures; it is advisable to wear layers. Also, Bastyr is a "fragrance-free" campus.
1.5 hour lunch break - bring your lunch or eat in Bastyr's Dining Commons
Continuing Education Units (CEUs, PDAs, CMEs, CPEUs):
CEUs available for NDs (except CA & OR)
CEUs available for LMPs licensed in WA
CEUs available for ARNPs and RNs licensed in WA
NCCAOM PDA points approved for LAc's